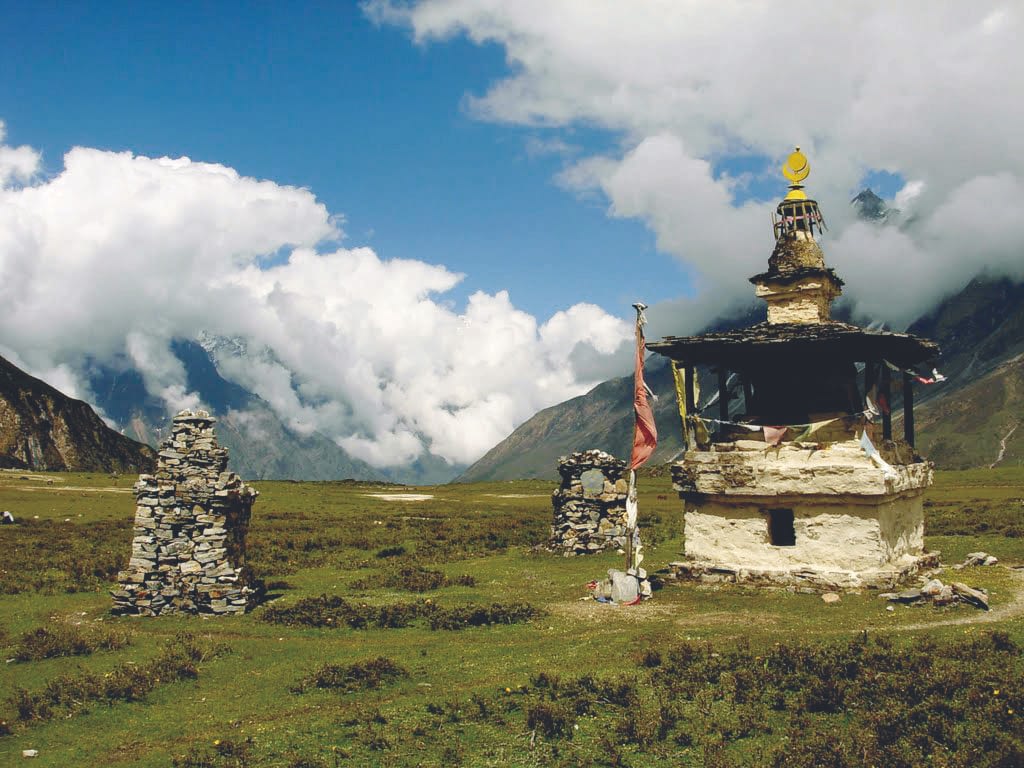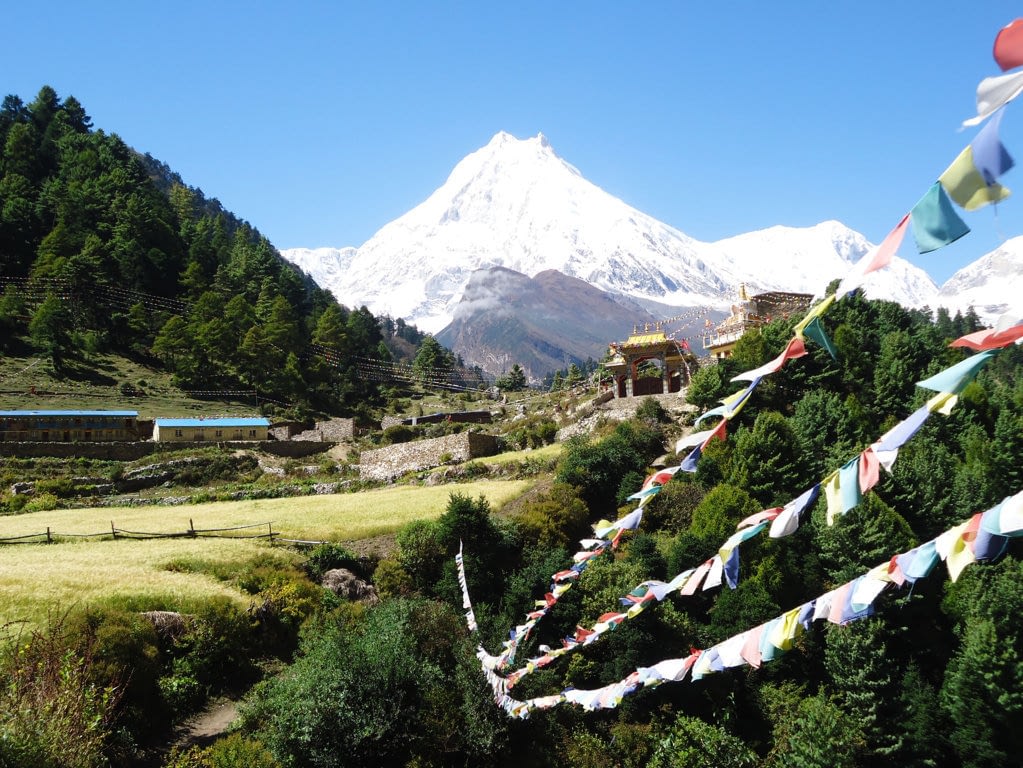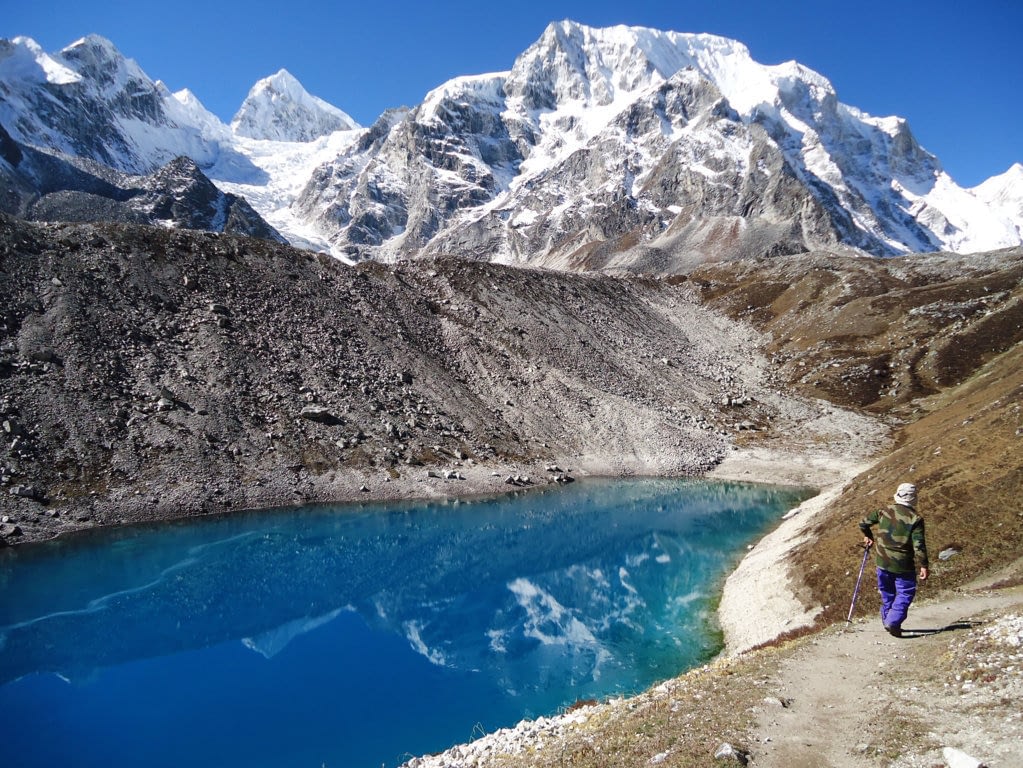 DESCRIPTION
Manaslu Circuit Trek is an adventurous classic trek to the untouched region of Nepal, offers an immense opportunity to experience the mountain scenery, beautiful landscapes, river falls and forests. Experts consider the Manaslu Circuit Trek among the best treks in Nepal. Despite its recent rise in popularity, the Manaslu Trek remains remote and off-the-beaten-path compared to the better-known teahouse treks in Nepal. It takes the trekkers from the lowland jungle via suspension bridge to its highest point (5100m).
There are opportunities for glorious view of Mt. Manaslu (8156m) and beautiful ranges Cheo Himal (6820m), Ganesh Himal (7422m), Jugal Himal (6966m), Kang Guru (6981m) and Annapurna II in the trail. During this trek, there are beautiful monasteries, Chortens and Shrines reflecting Buddhist culture. Along the trail, visitors encounter with spectacular Budigandak River just below the Larky Pass (5125m). The trek offers to enjoy the diverse ranges of ecosystem, the remote lifestyle of local inhabitants influenced by the Tibetan culture and also the fantastic mountain scenery. This trek is less crowded in comparison to Annapurna Base Camp and Everest Base Camp.
ITENARY [ 17 days ]
Day 01: Arrival in Kathmandu
Day 02: Drive Kathmandu to Soti Khola (9 hours)
Day 03: Trek to Macche Khola (5/6 hours)
Day 04: Trek to Jagat (5/6 hours)
Day 05: Trek to Deng (5/6 hours)
Day 06: Trek to Namrung (6/7 hours)
Day 07: Trek to Samagaun via loh monasteries (4/5 hours)
Day 08: Trek to MBC, Birendra Lake and Back to Sana Gaon
Day 09: Trek to Samdo (4/5 hours)
Day 10: Acclimatization day trip to Samdo
Day 11: Trek to Dharmasala (4/5 hours)
Day 12: Trek to Bimthang via Larke Pass (8/9 hours)
Day 13: Trek to Dharapani (5/6 hours)
Day 14: Drive to Besishar from Dharapani (5 hours)
Day 15: Drive to Kathmandu from Besishar (6/7 hours)
Day 16: Explore Kathmandu's historical places
Day 17: Departure

Location
you may also like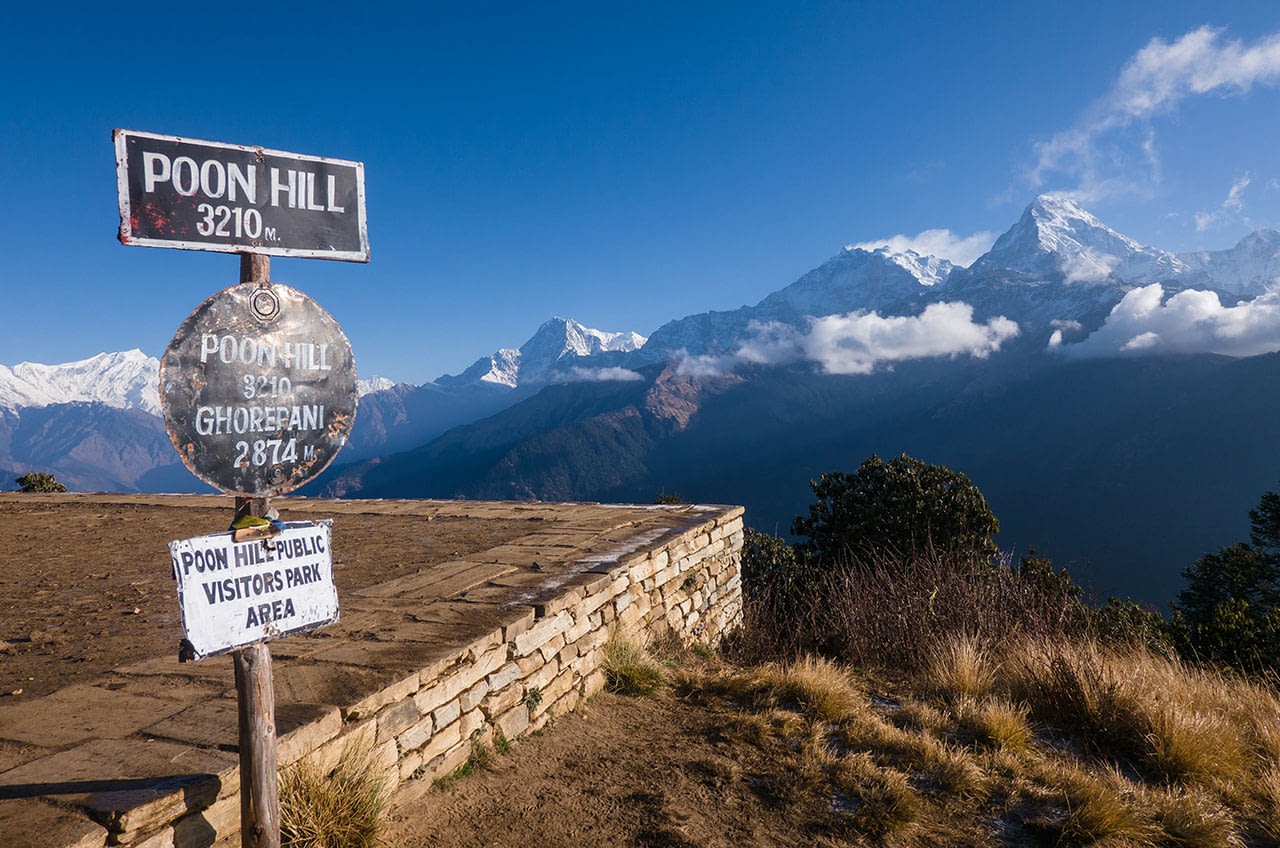 Poonhill trek is mostly known for the best sunrise view. It is a relatively short and easy trek into the Annapurna region.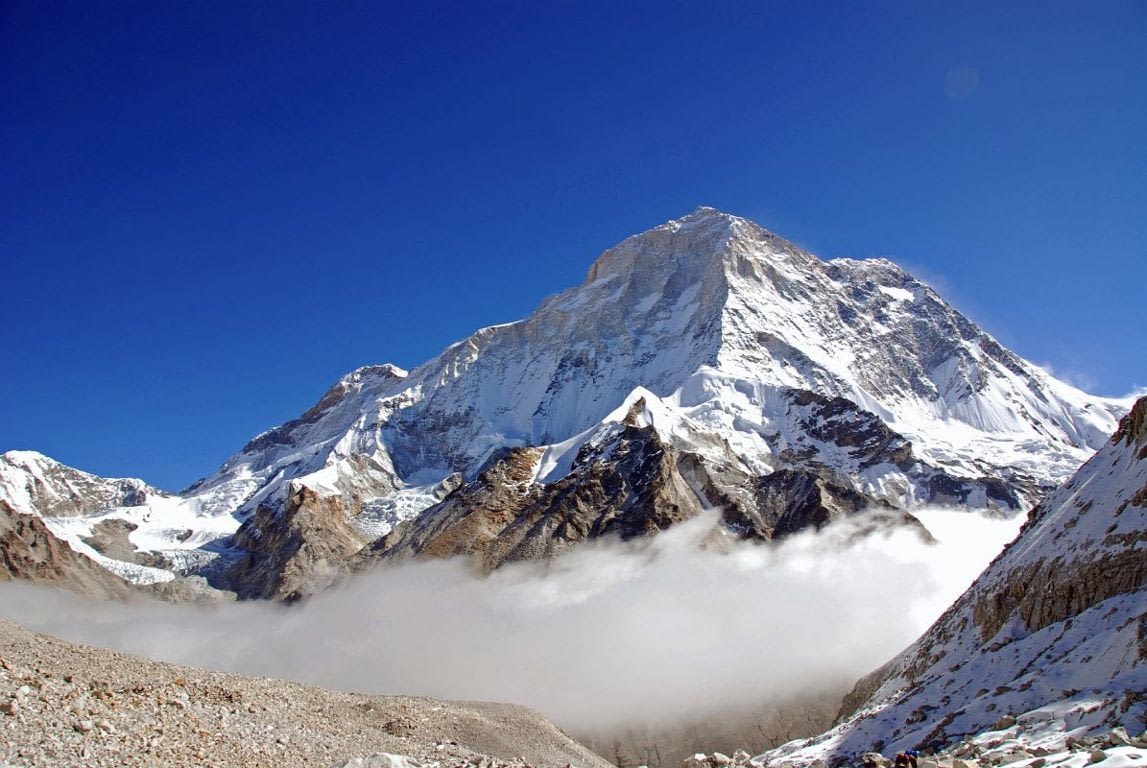 Makalu Base Camp trek is a unique trek for nature loving trekkers. In this trek, we can experience a variety of landscapes and cultures.