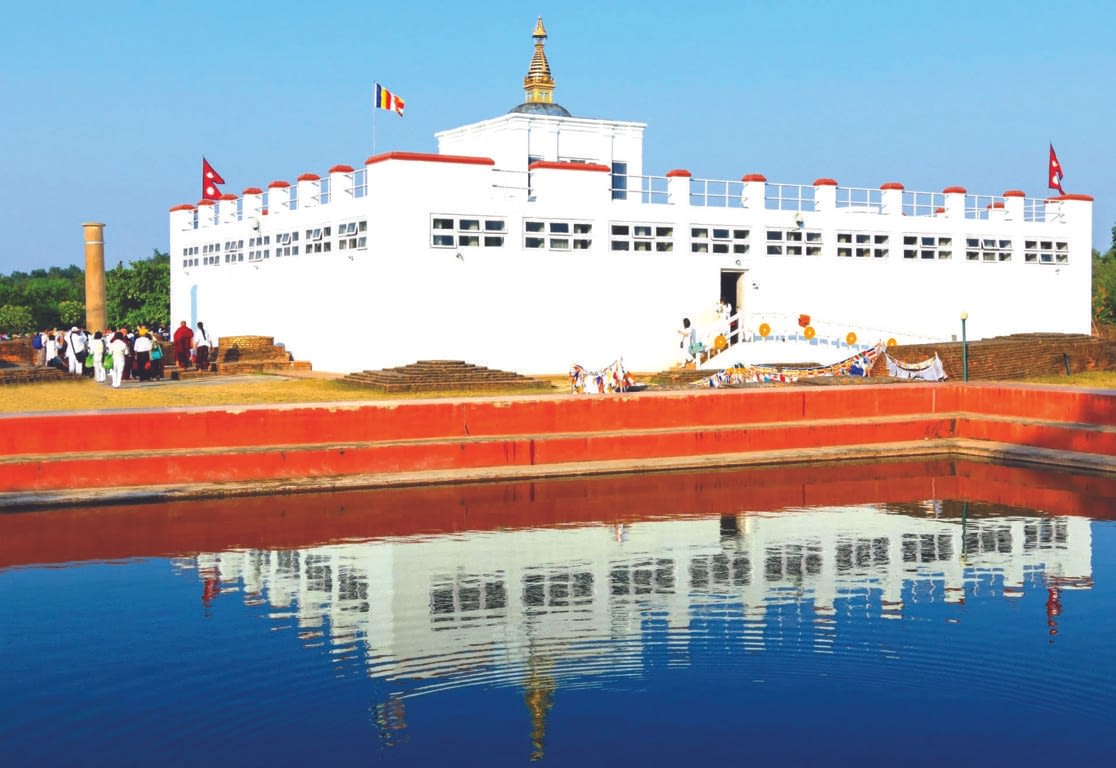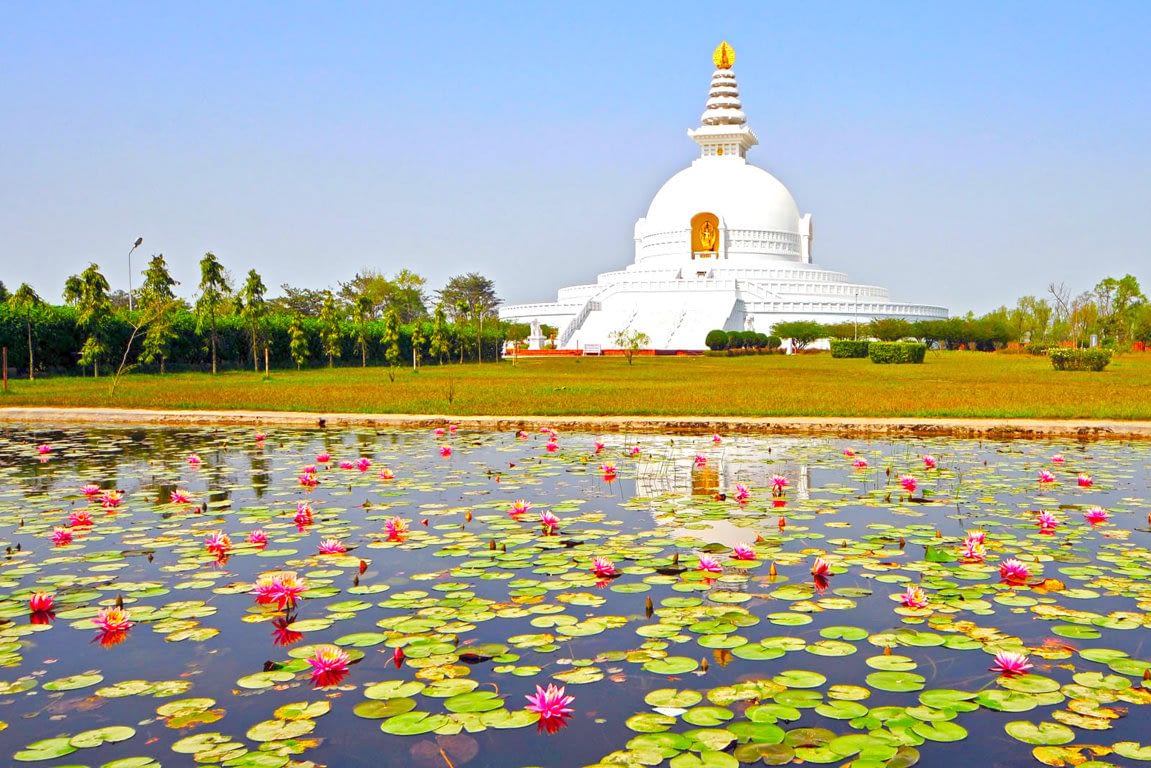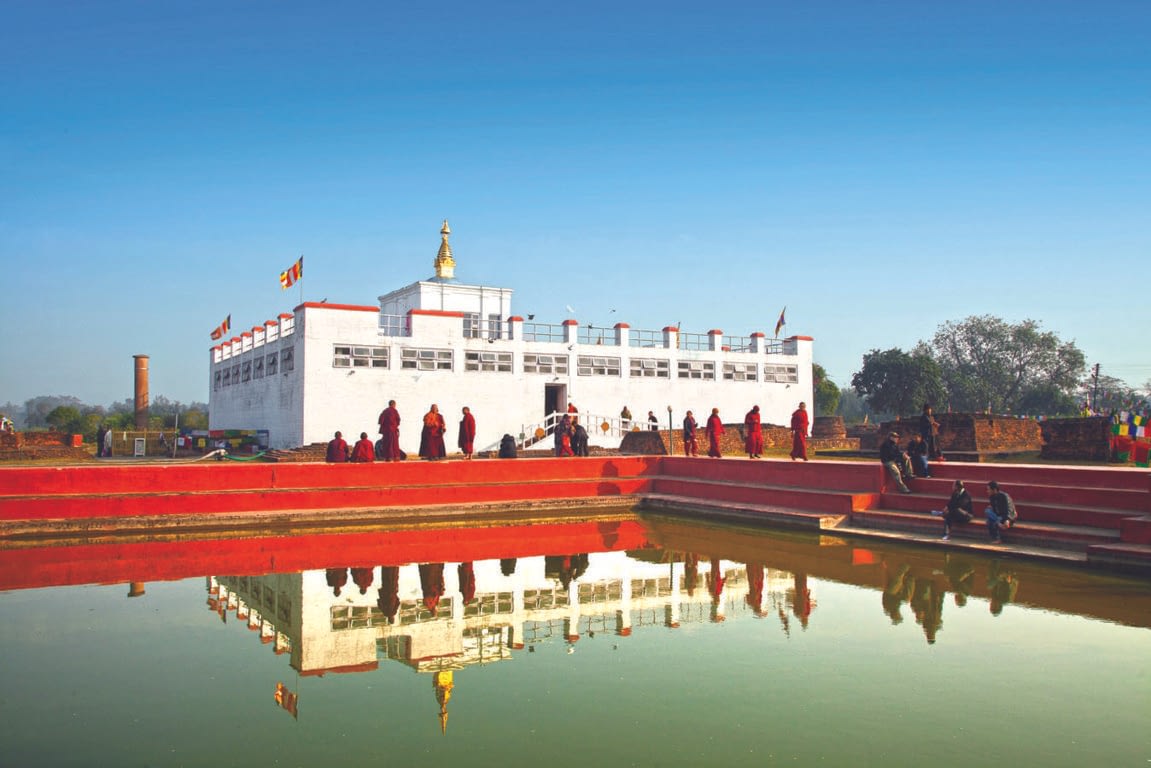 DESCRIPTION
Lumbini is the Buddha's birthplace, one of the world's most important spiritual sites and attracts Buddhist pilgrims from around the world. Characterized by serenity, divinity and enlightenment, it is a place must to visit for self-realization. The Lumbini Garden covers an area of 2.56 sq km and encompasses three zones each covering one square mile connected with walkways and a canal. The area has a sub-tropical climate with hot summers, very wet monsoon and pleasant winters.
Mayadevi Temple is the most sacred site in the Lumbini Garden where archaeologists have identified the exact spot where Lord Buddha was born. Inscriptions on the Ashoka Pillar nearby also refer to the spot as his birthplace. It is said that the newly born Prince Siddhartha (later became the Buddha) took his first seven steps and delivered his peace message to humanity here. Besides, you can visit over twenty-five Buddhist monasteries built by diverse countries from Vietnam to France, study Buddhism, meditate and visit the birthplace within the sacred Mayadevi Gardens.
ITENARY [ 6 Days ]
Day 01: Arrival in Kathmandu and overnight in Kathmandu
Day 02: Kathmandu to Bhairahawa, Lumbini [Drive/Flight]
Day 03: Sightseeing of Mayadevi Temple, Ashoka Pillar, monasteries built by diverse countries and Peace Pagoda
Day 04: Sightseeing and involve in Sandhyakalin Aarati
Day 05: Bhairahawa, Lumbini to Kathmandu [Drive/Flight]
Day 06: Departure

Location
you may also like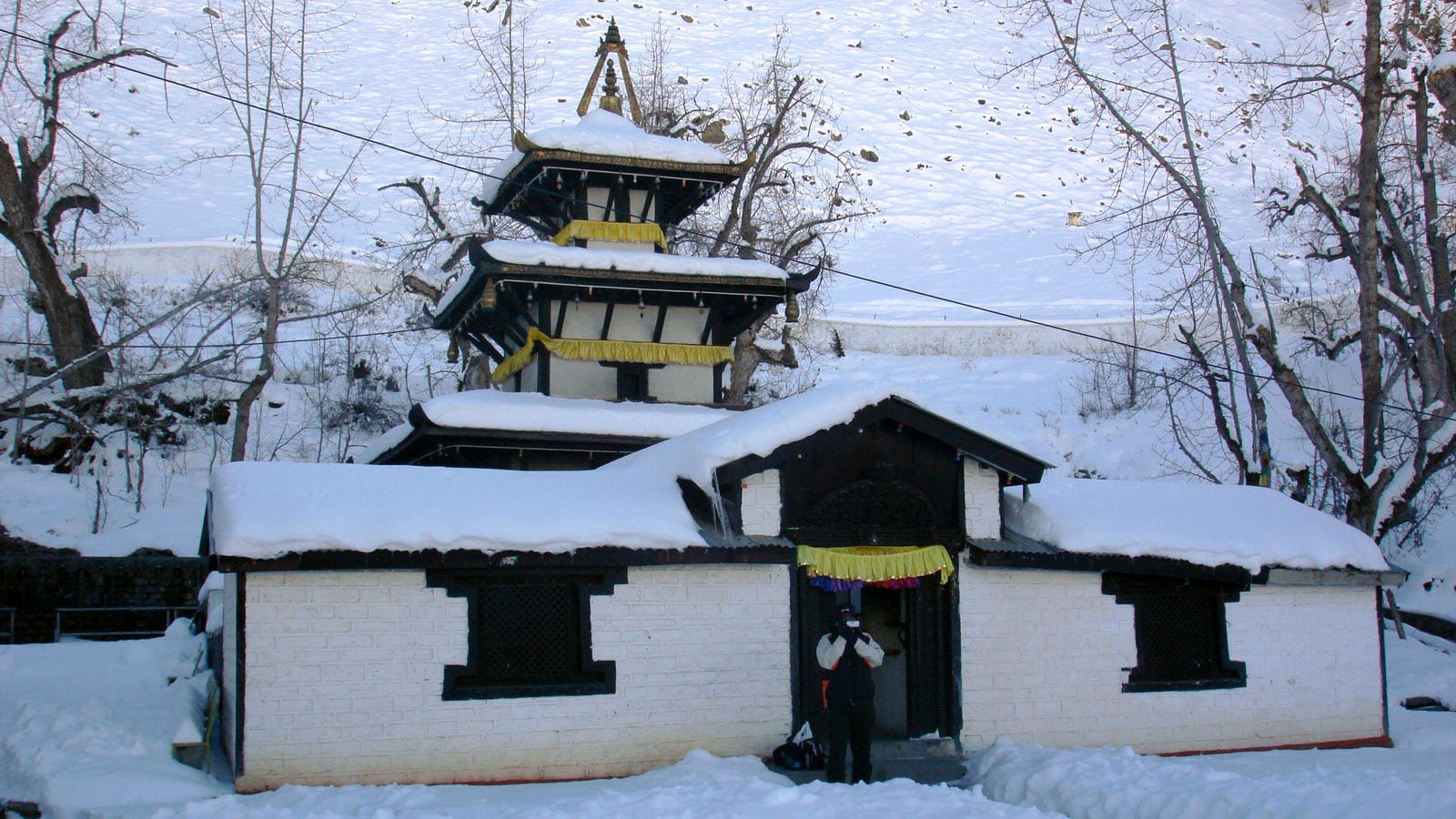 Muktinath Temple, sacred to both Hindu and Buddhist is located at 3800m and regarded as one of the world's highest temples.
Nepal officially, the Federal Democratic Republic of Nepal, is a landlocked country in South Asia.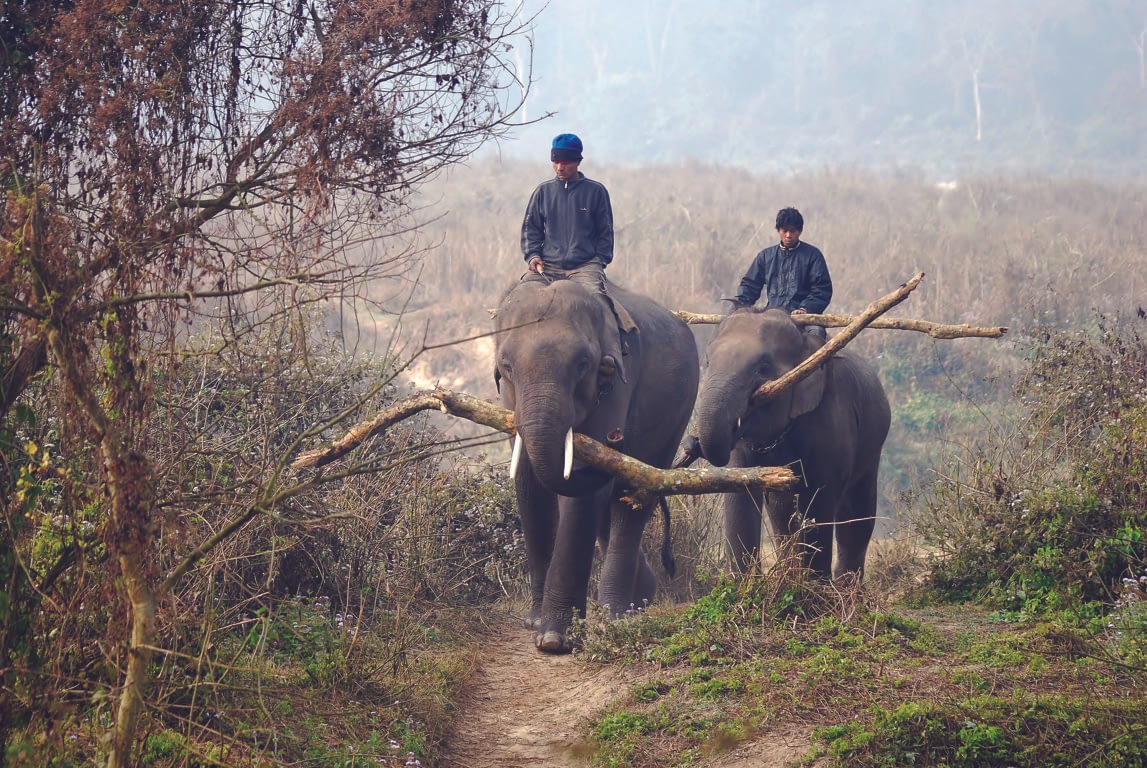 Chitwan National Park was established in 1973 and enlisted in 1984 on world heritage sites.