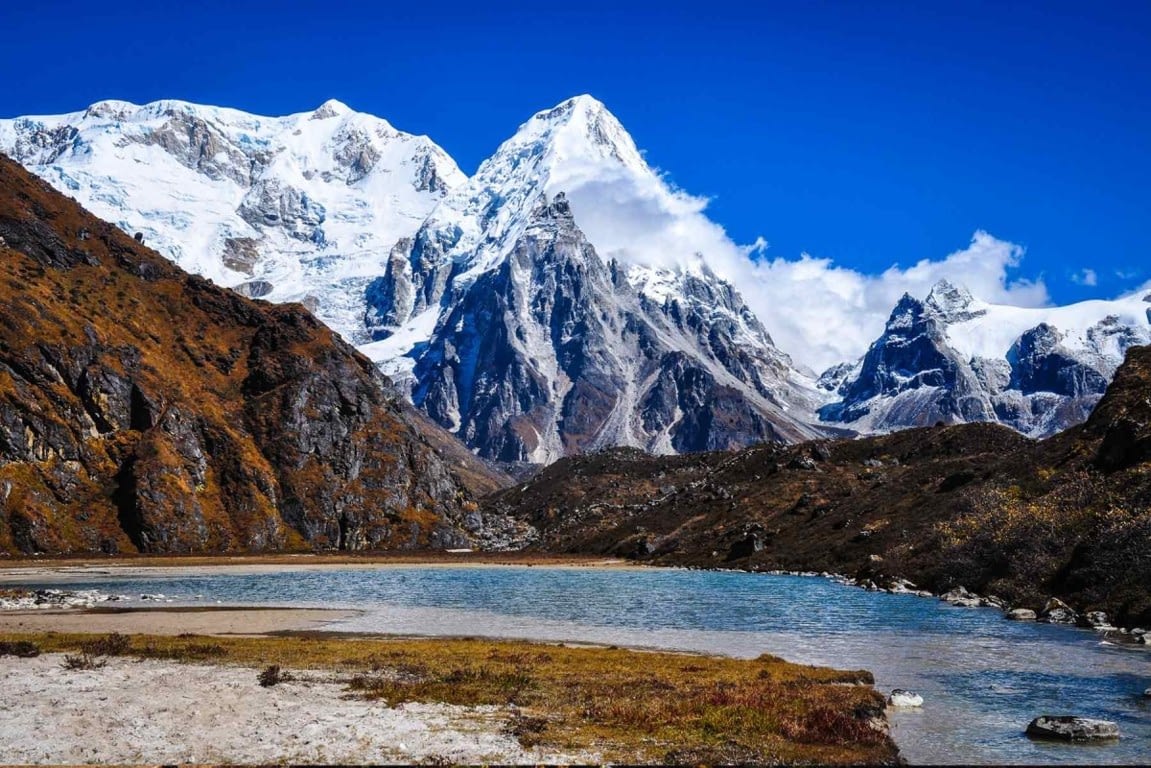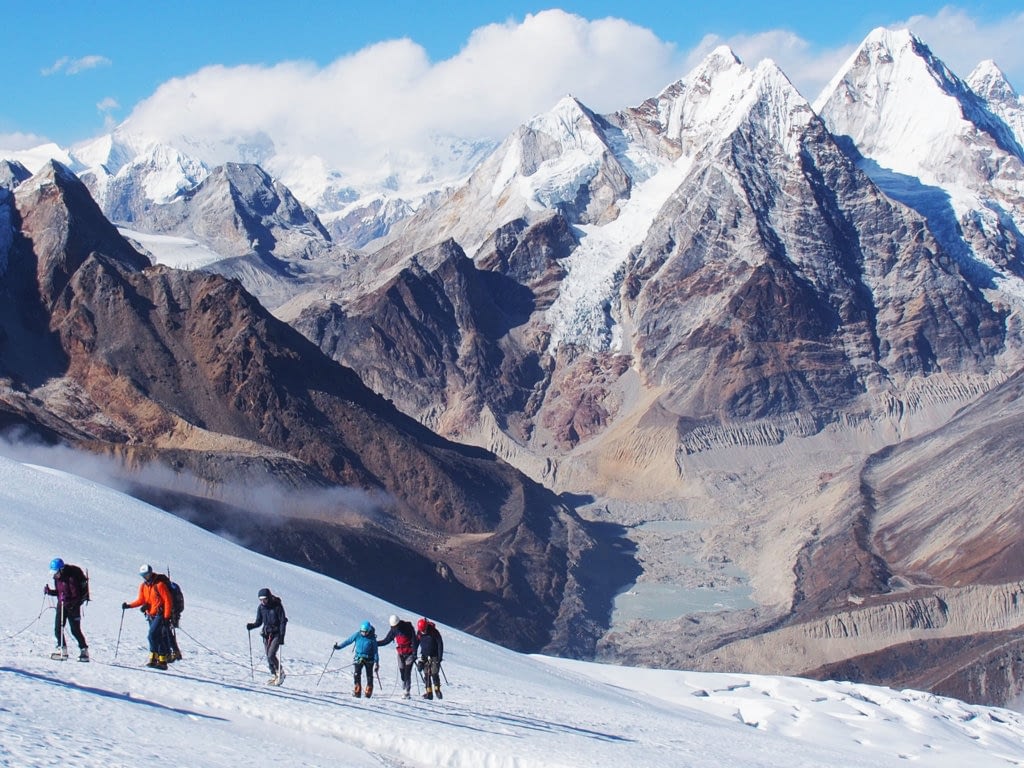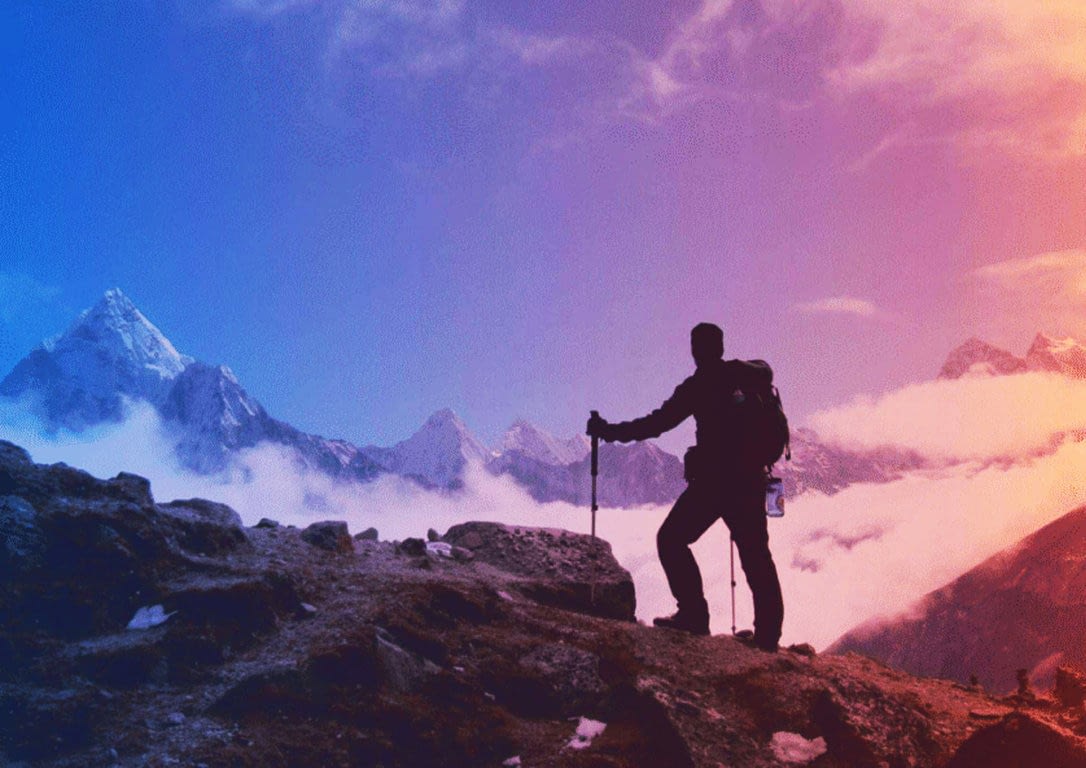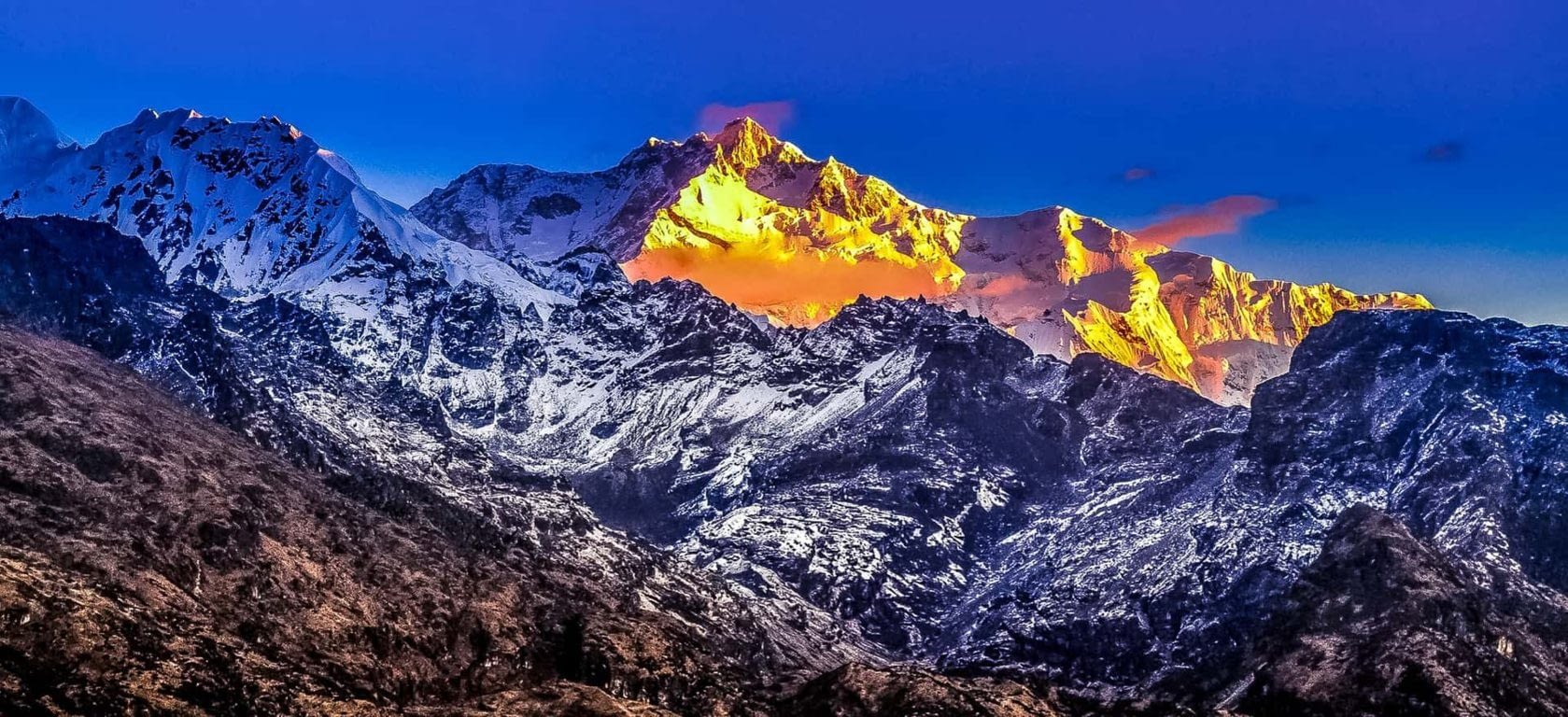 DESCRIPTION
Kanchenjunga trek provides the memorable experience to witness the world's third tallest mountain. Mt. Kanchenjunga is considered to be one of the most beautiful mountain massifs in the world. Mt. Kanchenjunga means 'Five Treasures of the Great Snow' since they denote the five summits that make up Kanchenjunga range. The trail to the Kanchenjunga base camp is less crowded. This range offer visitors the most pleasurable natural view of Mt. Kanchenjunga (8586m), Mt. Makalu (8462m) and Mt. Jahnu Himal (7710m).
On the trek, trekker will pass through Kanchenjunga conservation area where we can observe wild lives like Pheasant, Dragon, Snow Leopard, Black Beer and Red panda etc. The route passes through Himalayan Coniferous forest, Meadows and Grass Land which facilitates the trekker to experience aesthetic pleasure of nature at its fullest.
ITENARY [ 24 days ]
Day 01: Arrival in Kathmandu
Day 02: Permit Preparation day in Kathmandu
Day 03: Flight from Kathmandu to Bhadrapur
Day 04: Drive to Taplejung
Day 05: Trek to Chhirwa (6/7 hours)
Day 06: Trek to Sekathum (5/6 hours)
Day 07: Trek to Ghunsa (6/7 hours)
Day 08: Acclimatization day trip to Ghunsa
Day 09: Trek to Khambachen (5/6 hours)
Day 10: Trek to Lhonak (3/4 hours)
Day 11: Hike to Pangpema viewpoint (5380m) and back to Lhonak
Day 12: Trek to Ghunsa (5/6 hours)
Day 13: Trek to Sele La Base Camp (4200m)
Day 14: Trek to Tseram (5/6 hours)
Day 15: Trek to Ramche (5/6 hours)
Day 16: Trek to Oktang Temple and return back to Tseram (4/5 hours)
Day 17: Trek to Tortang (5 hours)
Day 18: Trek to Yamphudin (5/6 hours)
Day 19: Trek to Khewang (5/6 hours)
Day 20: Trek to Khandenda (4/5 hours)
Day 21: Drive from Khandenda to Bhadrapur
Day 22: Flight from Bhadrapur to Kathmandu
Day 23: Sightseeing around Kathmandu Historical Places
Day 24: Departure

Location
you may also like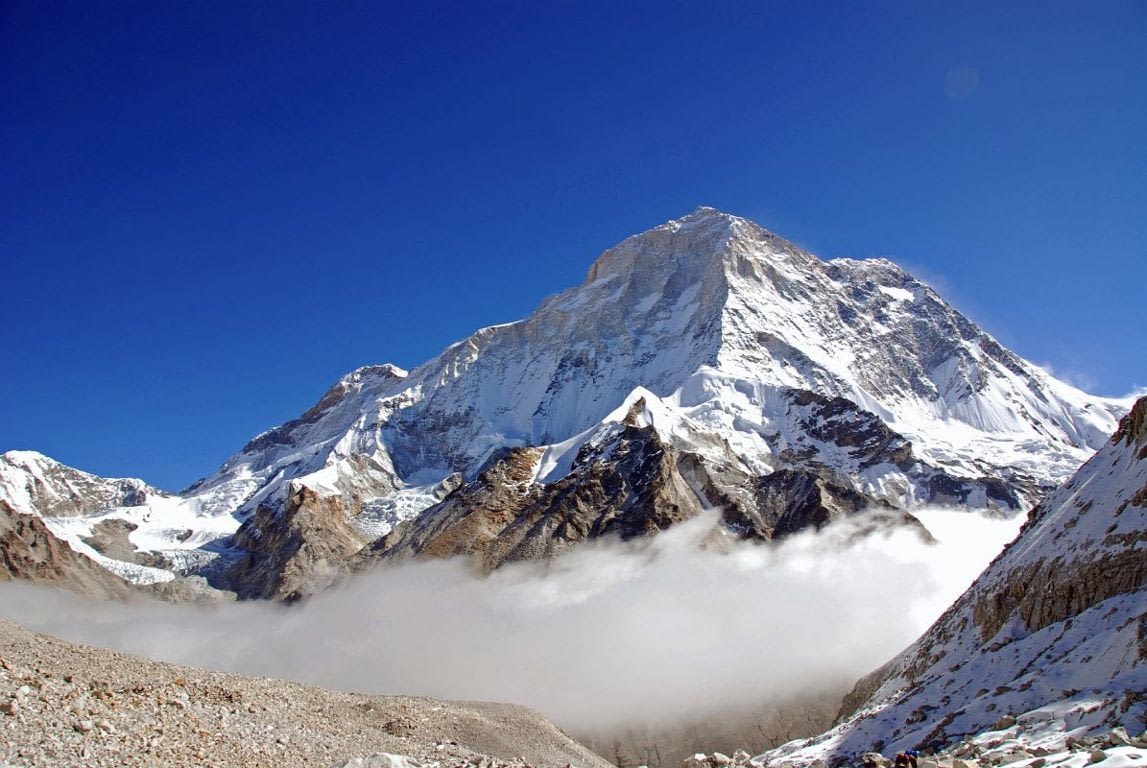 Makalu Base Camp trek is a unique trek for nature loving trekkers. In this trek, we can experience a variety of landscapes and cultures.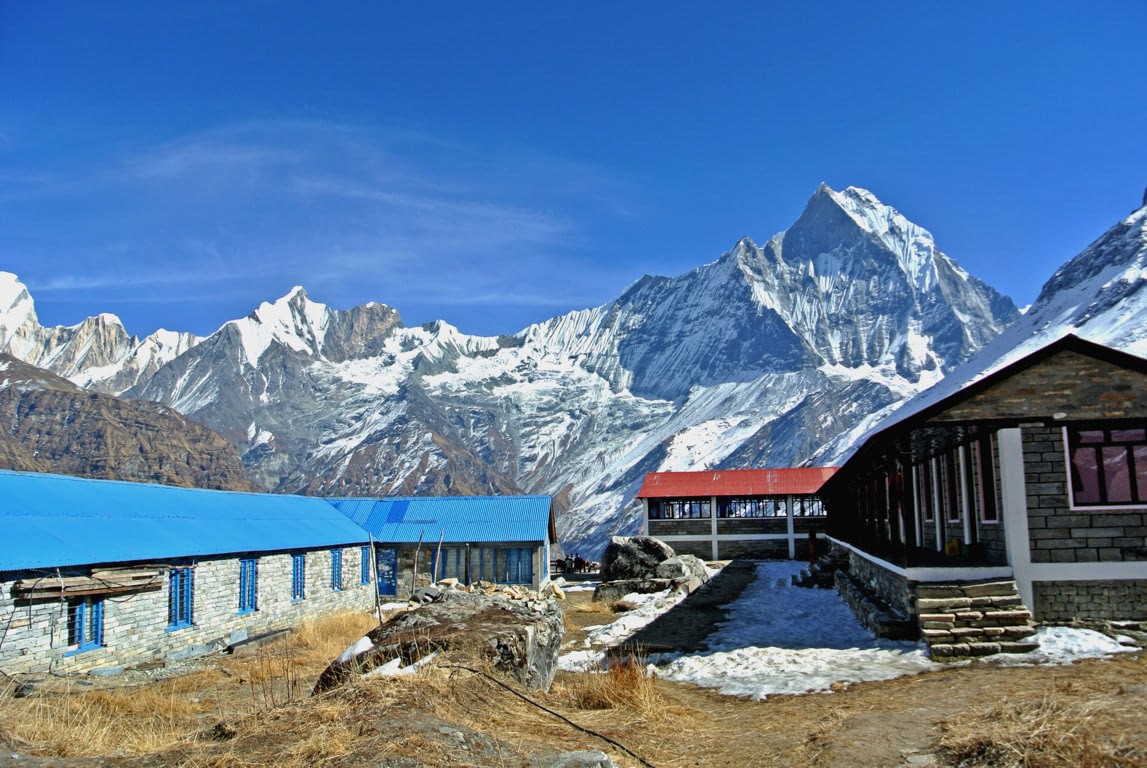 Annapurna Base Camp trek is a wonder walk through diverse landscape, culture complete with rich mountains and diverse flora and fauna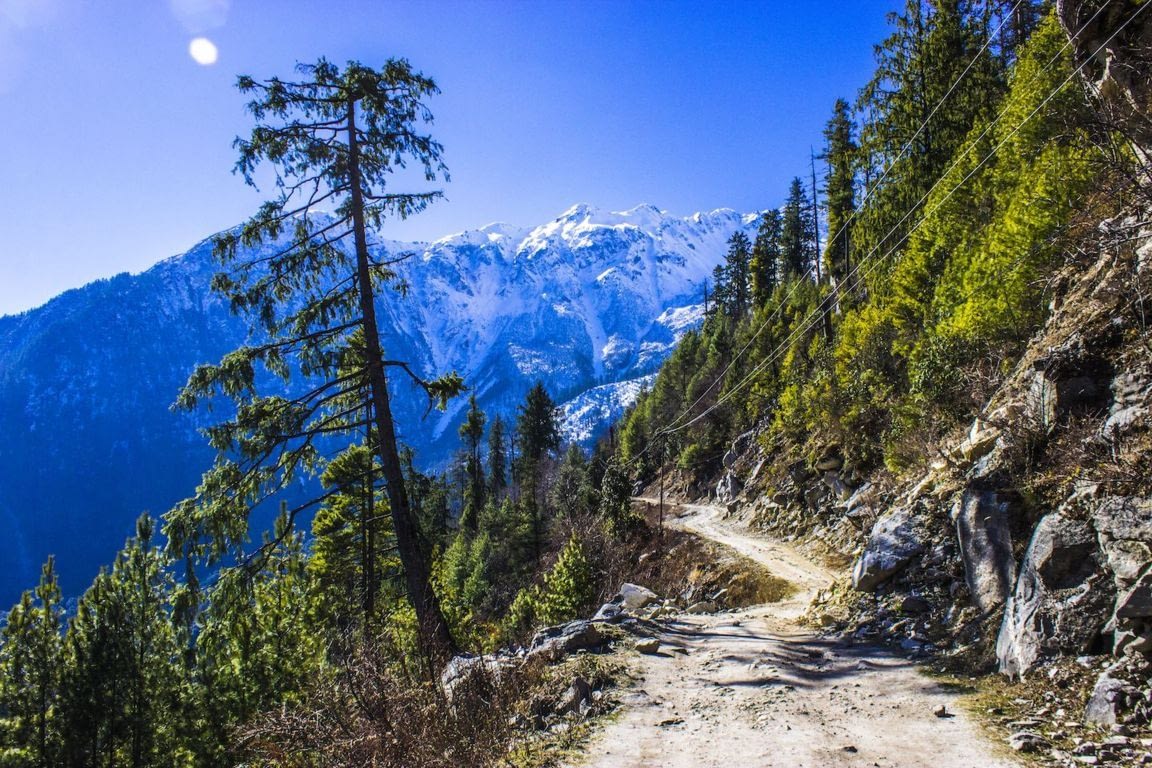 Annapurna Circuit Trek is one of the classic and most rewarding treks in the world.